Get Busy With It | Tefal Garment Steamers
Get Busy With It | Tefal Garment Steamers | Tommy Tee
Get Busy With It | Tefal Garment Steamers | Heather
Get Busy With It | Tefal Garment Steamers | Georgie
Get Busy With It | Tefal Garment Steamers | Cornelius
How to steam a polo shirt
Designed to Fit Into Your Life
The Easy Way To Get Ready
How to steam a silk blouse
How to steam suit trousers
How to steam a trench coat
Precise & Powerful Steaming
They're the business
Sharpen up the pleats on your dress, or even give your curtains a quick refresh. There's loads you can do with your Garment Steamer to make life a breeze.
Here's Eight
Good Reasons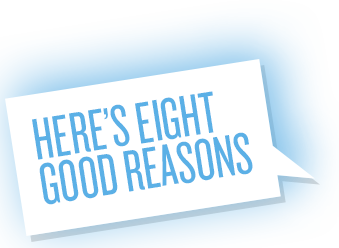 Full steam ahead
Full steam ahead
Our handheld Garment Steamers are compact and portable, great for traveling or easy storage.

Quick, smart
Quick, smart
Our Garment Steamers heat up fast, ready to tackle creases in just 45 seconds.

Don't feel the burn
Don't feel the burn
There's no risk of putting a hole in your clothes with a Garment Steamer.

Finicky fabrics
Finicky fabrics
Delicates and pleats are no problem for the gentle power of steam.

Go to hell musty smell
Go to hell musty smell
Steam can remove odours and sanitize clothes between cleans or after they've been stored.

Don't stop steaming
Don't stop steaming
Our upright Garment Steamers can give up to 80 minutes of steaming between refills.

Don't get taken to the cleaners
Don't get taken to the cleaners
Refreshing difficult or delicate items you can't wash can increase your wears between full dry cleans, cutting down on costs.

Look Sharp
Look Sharp
Smooth out those creases without any hassle.
Discover Tefal
Garment Steamers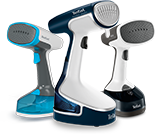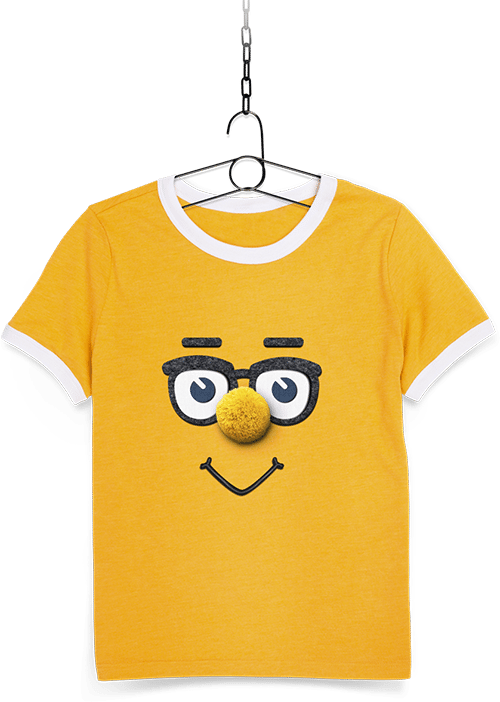 Get one in your life
It's quicker to look smarter, which is ace if looking good is what you're after.
Full of features that make life easy
With a hook that's super hangy and buttons that are super handy, our Garment Steamers are full of clever ideas and features that make them easier to use.
Easy Access
On/ off button

Really easy to switch on & off and ready to use in 45 seconds
Removable
water tank
Allows an easy refill for daily steaming session up to 10 minutes
XL Cord Length

Makes steaming easier and allows free gesture during use
XL Metal Head

Remove creases even on difficult to reach areas
Lock Function
Choose if you want continuous or on demand steam thanks to the lock position
Accessories

Door hook integrated to hang your garment everywhere at home and provides a flat surface when steaming
Fabric brush that opens the weaves of the fabric for better steam penetration, ideal to remove creases on thick fabrics
Steam Cover: provides even distribution of steam, filters water impurities and protects fabrics from water drips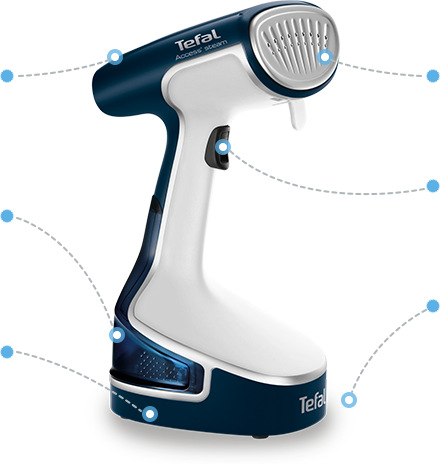 What will you get busy with?
What will you use your Garment Steamer for? Pick a character to learn a little more.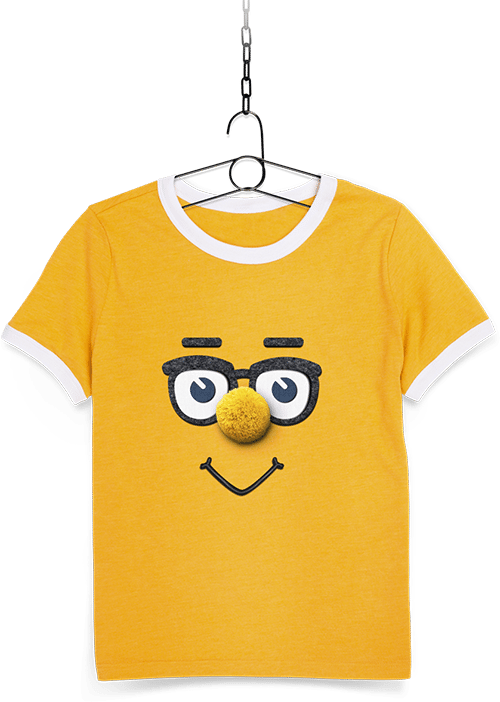 Tommy-Tee
Speedy work
Garment Steamers are excellent for quickly smartening up light fabrics like your favourite tee.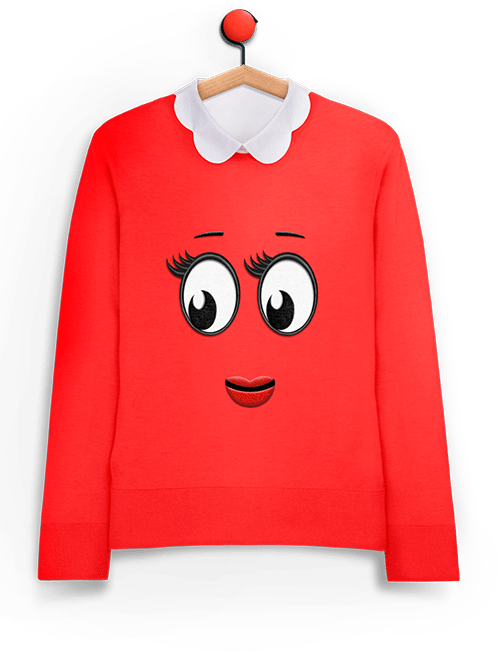 Heather
DRY-CLEAN ONLY
You can use a Garment Steamer to refresh clothes between cleans.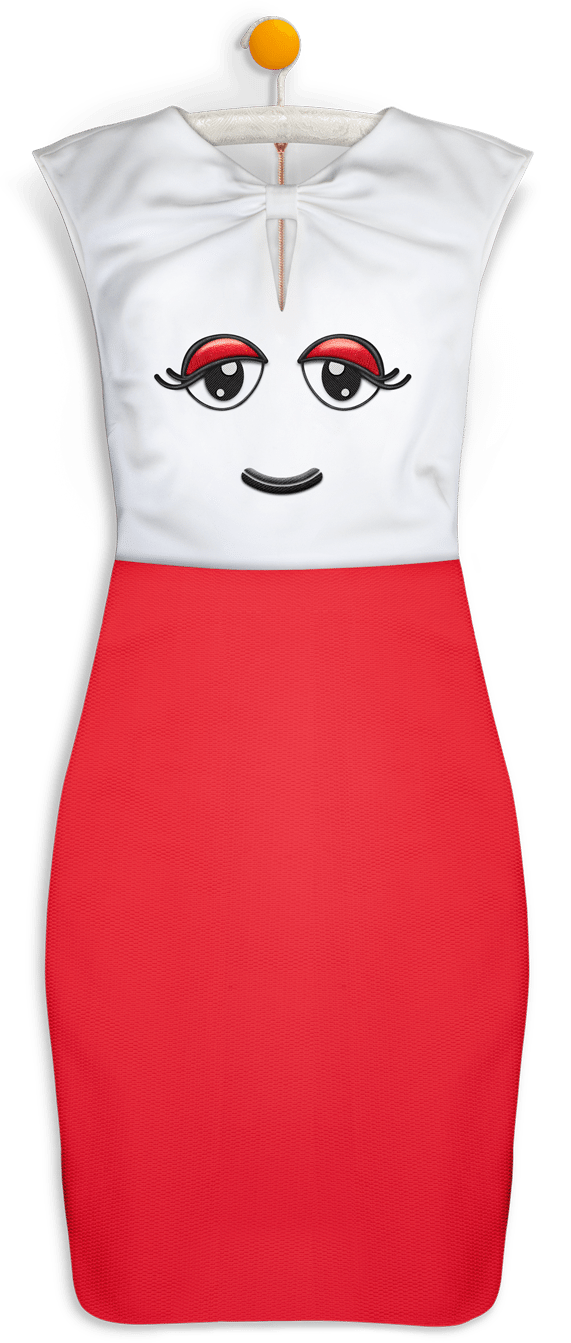 Georgie
Delicates
Garment Steamers work on any fabric. Perfect for taking care of those more formal items.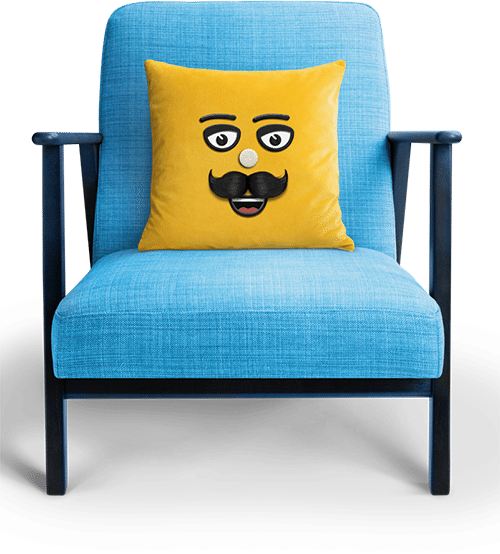 Cornelius
Upholstery
You can even use a Garment Steamer to refresh furnishing fabrics that can't go through the wash.
See the action
See what a Garment Steamer can do and just imagine that the person whose life is being made easy is you.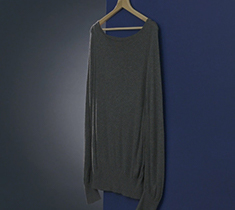 How to steam a sweater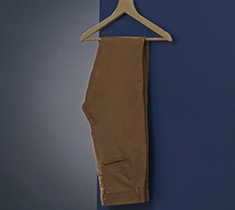 How to steam chinos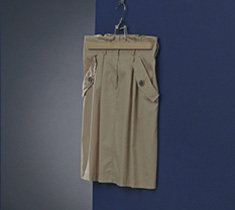 How to steam a skirt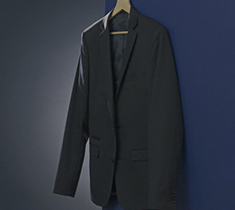 How to steam a blazer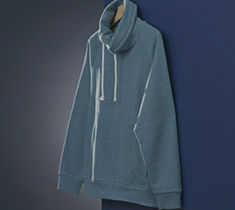 How to steam a hoodie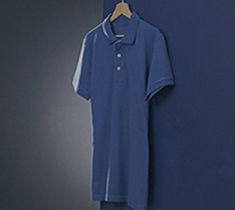 How to steam a polo shirt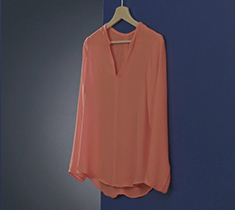 How to steam a blouse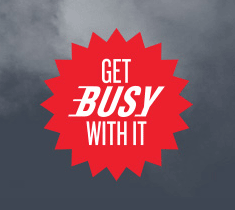 Choose your steamer
Are you a fabric perfectionist, or a just want to stop wearing
such a creasy shirt? We've got a Garment Steamer for you.
Discover Tefal
Garment Steamers