STEAM
IRONS
If you're looking for familiarity and a traditional set up, you'll be right at home with our fantatic line up of modern and easy-to-store Steam Irons.
explore the
TEFAL IRONING RANGE
Which ironing appliance


IS RIGHT FOR YOU?
We help you choose...
CUSTOMER REVIEWS
"LOVE THE IRONS DESIGN AND HOW EASY IT IS TO USE, IT MAKES IRONING MORE FUN AND CONVENIENT"
Joanna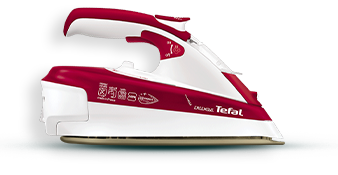 CUSTOMER REVIEWS
"GREAT, COMPACT! GOOD PRICE AND DOES A GREAT JOB STEAMING FAST!"
Colin Smooth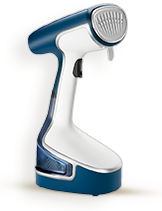 CUSTOMER REVIEWS
"I BOUGHT THIS TO REPLACE A TRADITIONAL STEAM IRON, WHAT A REVELATION! I'VE WASTED HOURS AND SWEATED BUCKETS DOING IRONING IN THE PAST – NO MORE."
Karen Sladek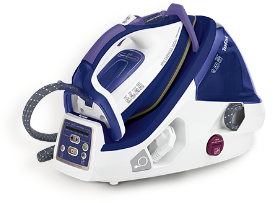 APPROVED BY THE EXPERTS
Look for the products approved by Good Housekeeping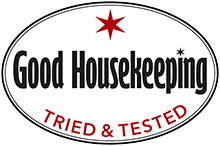 The science of
IRONING, EXPLAINED
Ever wondered how ironing really works? Let us explain...
your


IRONING HINTS & TIPS
We asked you for your top tips. Here's the best...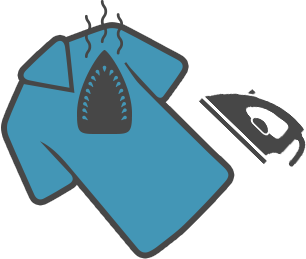 "If you're not a fan of ironing then carefully select an item of your partner's clothing, burn it with your iron and hey presto! You'll never be trusted to iron anything again!"
"Send the kids off to bed, get yourself a drink, fire up the tunes on the stereo and take your own sweet time. Done like this it's actually quite relaxing!"
(owner of a Tefal iron for the last 12 years)
"If you have anything delicate or with a print on that you can't iron, put a clean white tea towel over it and iron away safely!"
"Nude ironing is a simple way to iron without getting all hot and sweaty from all the steam. Just remember not to answer the door."
"A little fabric conditioner in the ironing water leaves a lovely fragrance. Air your clothes on a clothes horse before putting them away – it's more eco-friendly than a room freshener!"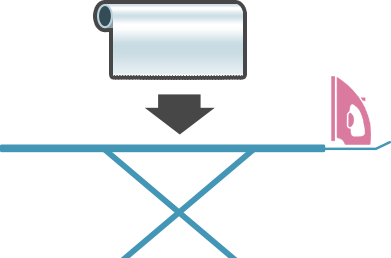 " Cover the base of the ironing board with a layer of good tin foil, shiny side up, under the cover. It will help reflect heat and make ironing a little easier."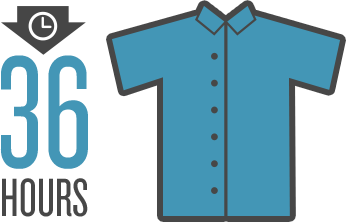 " When you're drying cotton shirts ready for ironing, make sure you iron them when they're still damp. Don't leave them for more than 36 hours as they'll dry out."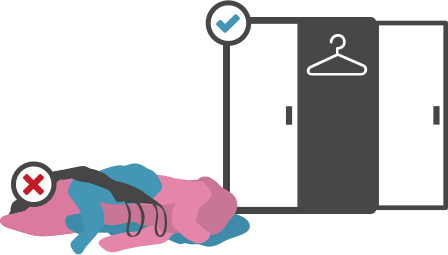 "Remember: when your clothes have been ironed, hang them in your wardrobe, not your floordrobe."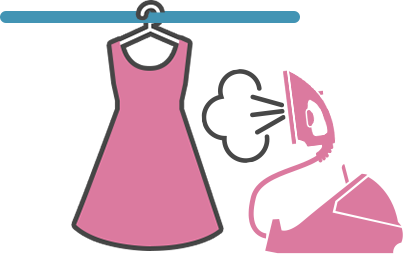 "If you have a blouse or dress made of a very fine material, put it on a hanger, hold it up and just use the jets of steam on it, you'll see the creases drop out instantly."
"It's best to hang or immediately fold your items if you're ironing more than one, so that they don't wrinkle again while you're busy. Have some hangers available and a chair or rack to put them on."
"When you're drying cotton shirts ready for ironing, make sure you iron them when they're still damp. Don't leave them for more than 36 hours as they'll dry out."
"To prevent collars, cuffs, and hems from puckering, iron them on the 'wrong' side first."
"If you're not a fan of ironing then carefully select an item of your partner's clothing, burn it with your iron and hey presto! You'll never be trusted to iron anything again!"
The Hints and Tips shared on this page are provided by members of our social community for entertainment or general information purposes only and do not constitute legal or other professional advice on any subject matter
Explore our
STEAM IRON VIDEOS